Our Island in the Sky
Your days here are like having dessert first. Our Village is situated atop the mountain, so simply boot up and let gravity bring you down. As an added bonus, dining, spa-ing, sunset spotting, shopping and dancing feel that much better at 4,848 ft.
Mother Nature's Pride and Joy
This mountain got lucky. As Mother Earth spins through the universe around the sun, her winter storms from the North and East happily congregate right here. That, along with our state-of-the-art snowmaking, means we're able to guarantee more open terrain than any other ski mountain in the Southeast.
Learn More
Black Diamonds to Hot Stones
With plenty of challenging terrain for all skill levels, chances are your body will welcome a set of strong hands. As part of your full resort experience, you'll find our spa to be more than a little rewarding. Step into 3,600 sq. ft. of pure luxury for a treatment geared at soothing and rejuvenating your sorest parts.
Learn More
Higher Learning That Feels Like Recess
Learning to ski and snowboard should be a blast. That's the premise of our new Terrain Based Learning system. By redesigning our teaching terrain with small features you might find in a freestyle terrain park, learning to ski and ride is simpler, more intuitive and a lot more fun.
Learn More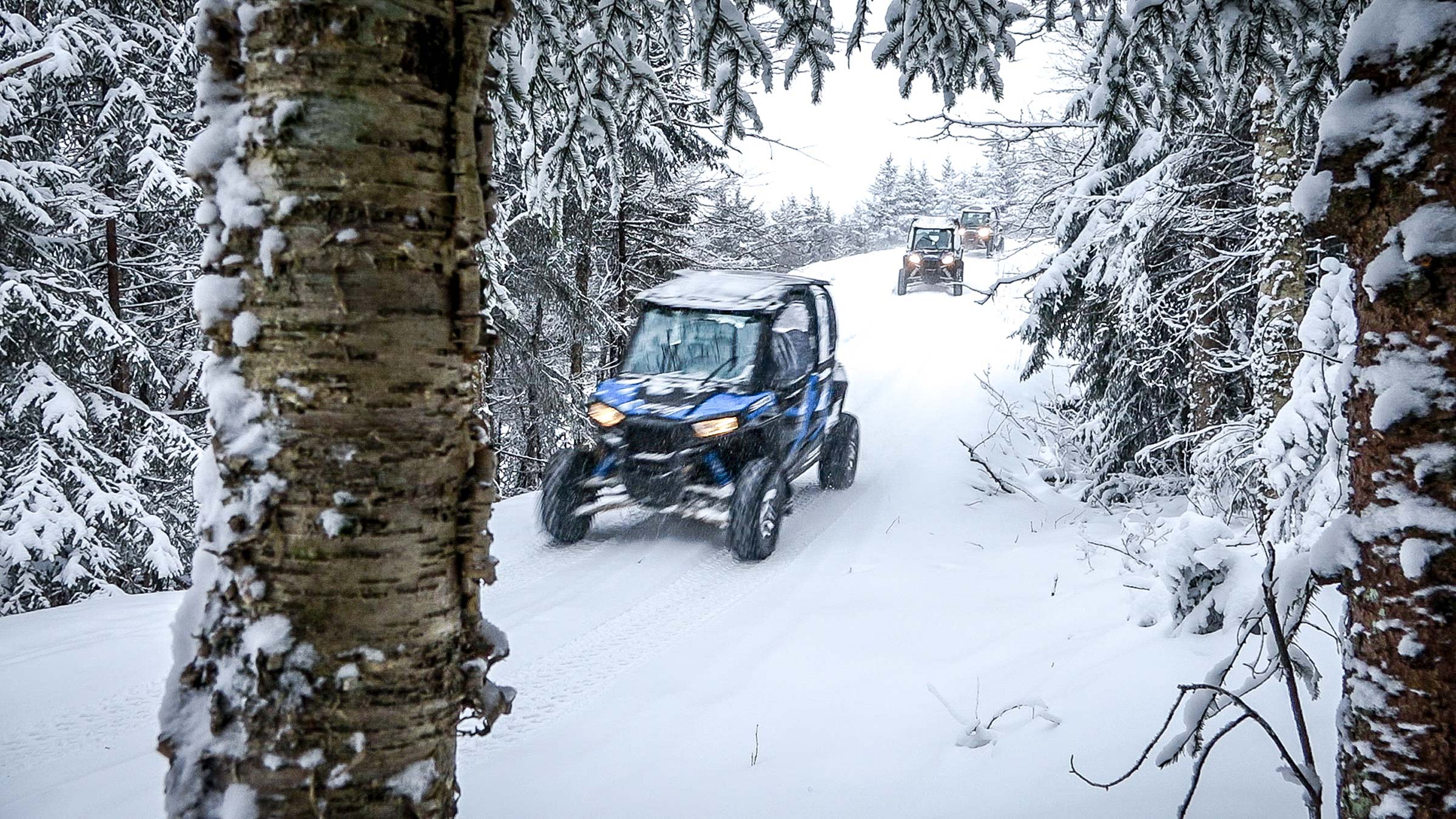 Horsepower to the People
Get away from it all in one of our 4-seat, enclosed/heated Polaris RZRs or ACE 1-seaters. These snow beasts allow you to head into Snowshoe's backcountry for remarkable scenic views, exciting terrain and the opportunity to see areas of the mountain few winter visitors get to experience.
Never Stop Kidding Around
Oh, to be a kid at Snowshoe. Let their energy run wild with inflatables, climbing walls and Eurobungy in our 15,000 sq. ft. Big Top. Kids 13 to 20 can relax with games and entertainment at our 20 Below Teen Center. Other great options include the Coca-Cola Tube Park, our Kid's Night Out program and the infamous Sasquatch Hunt.
Learn More
More Vertical Jaw Drop
Of our three distinct areas, Western Territory is the most thrilling of them all. In fact, back in the day, few loggers would venture into this region because of its steep, rough and rugged terrain. Today, challenge yourself with 1,500 ft. of vertical, 1.5 mi. of downhill and the Jean-Claude Killy-designed Cupp Run.
Learn More
special events 
There's always something going on at 4,848. From camps and demos to festivals and our Beats on the Basin concert series, our events team keeps the Mountain bumpin' all year long.
Learn More
Even Birds Need To Learn To Fly
Here, our five terrain parks come in all shapes and sizes. That's because we believe the safest, most fun way to improve is gradually. Our smallest park has mini rollers and surface-level rails for those just getting their feet wet. When ready to progress, features at each successive park are slightly larger and more challenging.